About
Concrete Solution is a small Dallas based business owned by Cole Blank.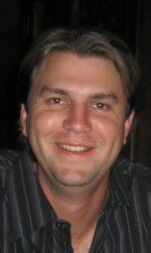 Always priding himself on customer satisfaction, "make the customer happy" has become Cole's motto and the motto of the entire company.  He began in the construction industry right out of high school, while working his way through college.  After spending his first year at the University of Texas, he finished college at the University of Texas at Arlington with a bachelor degree in International Business.  As a result of his college classes and working in the construction industry in Texas, Cole is fluent in Spanish and uses the language on a daily basis.  Over the past 14 years Cole has cemented many relationships with builders, contractors, and home owners.  Working alongside several renowned architects Cole can provide his clients with an array of ideas for their project.  Giving the customer what they want is Concrete Solutions number one priority.
We are insured and bonded and carry general liability insurance over and beyond the requirements of most agencies.